Current Volunteer Opportunities
MiHC are currently seeking volunteers for the Career Exploration sessions! As a Career Exploration volunteer, you will share your own personal story, describe your career and any obstacles you may have overcome. Our hope is that you will inspire students to soar and achieve lofty career goals.
Career Exploration volunteers will be meeting with Juniors and Seniors at Cesar Chavez Academy (1761 Waterman St, Detroit, MI 48209). These half hour sessions will happen every Tuesday (and one select Monday), with options to volunteer from 9:30am-10:00am, 10:10am – 10:40am, 11:00am – 11:30am, 11:45am – 12:15pm, 12:20pm – 12:50pm or 1:25pm – 1:55pm. We will need 3-5 volunteers every week beginning October 8th until December 17th.
To view our Career Exploration volunteer opportunities, please click the button below.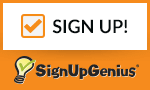 Career Exploration Volunteer Materials
_All_ Career Exploration Facilitator Guide
Map and Parking Instructions for CCA